A Silent Cold Weather Killer in Elgin: Carbon Monoxide
2/12/2020 (Permalink)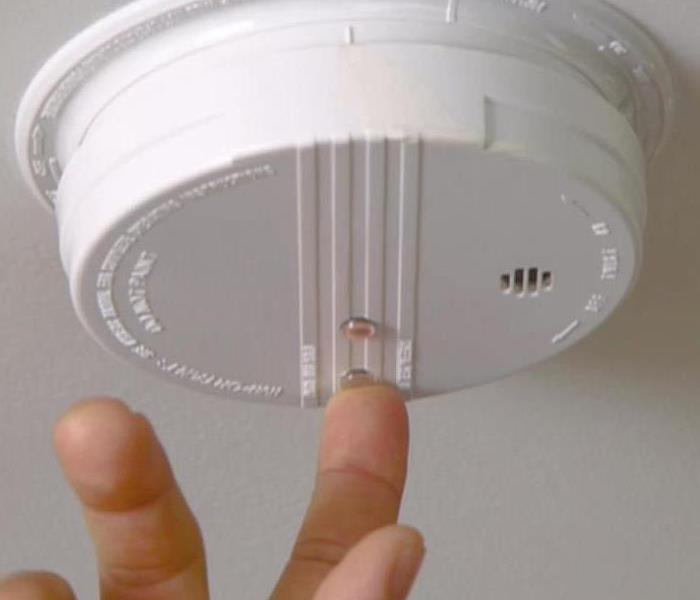 Often called the invisible killer, Carbon Monoxide (CO) is an odorless, colorless gas created when fuels such as gasoline, wood, coal, or propane do not burn completely. Every year, more than 400 people in the United States die from accidental non-fire related Carbon Monoxide poisoning. To know these risks are especially important during Elgin's winter months when your commercial building is using heating equipment more frequently. Common sources of CO around your commercial building include gas space heaters, generators, water heaters, and furnaces.
Did you know any heat producing item can produce Carbon Monoxide? Therefore, installing a detector can be a lifesaving decision for your Elgin commercial building. it is recommended to place it near any high-risk equipment. This location is most ideal because it will serve as an early warning if any CO is leaking into your commercial building. The more accurate a Carbon Monoxide alarm, the greater your chances of appropriately responding to the problem.
The science behind why Carbon Monoxide is so dangerous is explained by American Council on Science and Health. "Carbon Monoxide loves to bind to iron. This also means that it loves to bind to hemoglobin, the iron-based protein that is responsible for distributing oxygen throughout the body. The affinity of CO to hemoglobin is so strong that the gas binds 240x more tightly to than does oxygen". This means Carbon Monoxide does not just compete with oxygen for free hemoglobin, it displaces oxygen which inhibits your body's ability to distribute oxygen.
Even if your commercial building has a Carbon Monoxide detector, be aware of Carbon Monoxide Symptoms:
Chest Pain
Confusion
Dizziness
Headache
Vomiting
Carbon Monoxide poisoning is very serious and can happen in your Elgin business. Fortunately, this is very preventable for you and your employees. In addition to installing detectors throughout your commercial building, consider the following tips for avoiding a dangerous situation:
If your company stores vehicles in a warehouse, do not run vehicles inside the building. If you need to warmup the vehicle, pull it out of the warehouse or garage first
Always have proper ventilation throughout the building
Schedule regular maintenance for your fuel-burning equipment. Make sure it is kept clean and working properly
Learn more about Elgin.